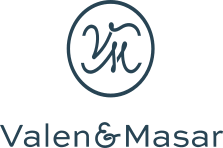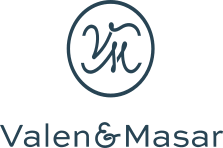 "Start by seeking exactly what you want."
e are Valen&Masar
We provide and build custom wood floors created by the hands of the best master flooring craftsman from all over the world. Our experience and collaboration with these top specialists allow us to create timeless works for you that tell your personal story without words. Our floors resonate with your values, express your ideals, and warmly reflect what you want.
ne of a kind, like you
A Valen&Masar wooden floor is what you want it to be. A partner, a working organism, tailored to your needs. It warms you in winter, it refreshes you in summer, it is hypoallergenic and prevents dust clumps from accumulating. It is the largest piece of furniture in your home, as well as a living piece of nature under your roof. It is the aroma of every morning, a permanent valuable preserved for your grandchildren.
istinctiveness comes from experience
The manufacturers we work with use not only sustainable modern technologies but also custom woodworking methods over 200 hundred years old, embodying a craftsmanship refined through the years and passed on from generation to generation. We know this because we visit them in person. Each piece of wood is chosen by hand, achieving an unrivalled standard for custom design and manufacture that our most discerning clients demand.
Whether the Valen&Masar floor of your choice is simple and minimalistic or bold and artistic, like all of our floors it will be the outcome of painstaking work, an expression of your personal style, and sure to endure for many years.
Discover our collection of floors